CLICK HERE TO GO HOME
CLICK HERE TO LEARN MORE ABOUT ME

CONSTELLATION
In collaboration with artist Ye Qin Zhu and a team of Fellows and staff from Beam Center, I designed and prototyped the process for silt-casting over 500 ceramic bells using just slip, silt, sun, and heat for Qin Zhu's sound sculpture CONSTELLATION. The bells were cast in silt by NYC youth, using custom 3D printed tools and found objects; each bell looked and sounded unique, and has a custom windsail made from hand-cut and embossed copper. The bells were hung on six different CONSTELLATION sculptures throughout the summer of 2021, at various sites around Governors Island.

The project could not have happened without the essential work of Mitchell Dose, Jeff Wood, Keymani Russell, Kamaari Blake, Grizzy Guzman, Polo Mora, Ben Brown, Greg Pastor, and an incredible team of Beam Project Leaders.

More information about CONSTELLATION here. Governor's Island, 2021.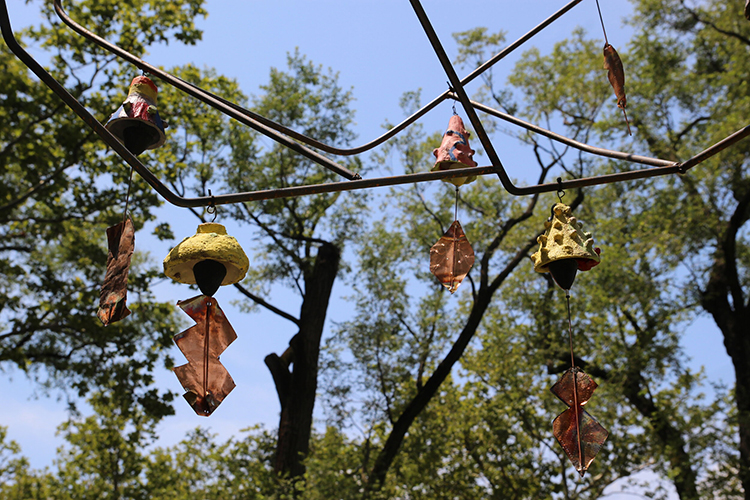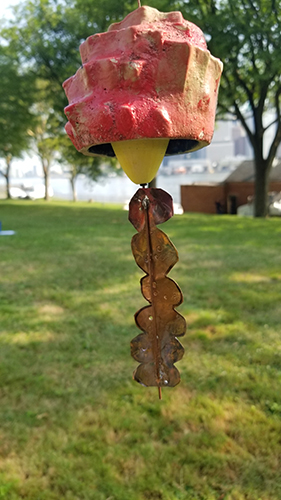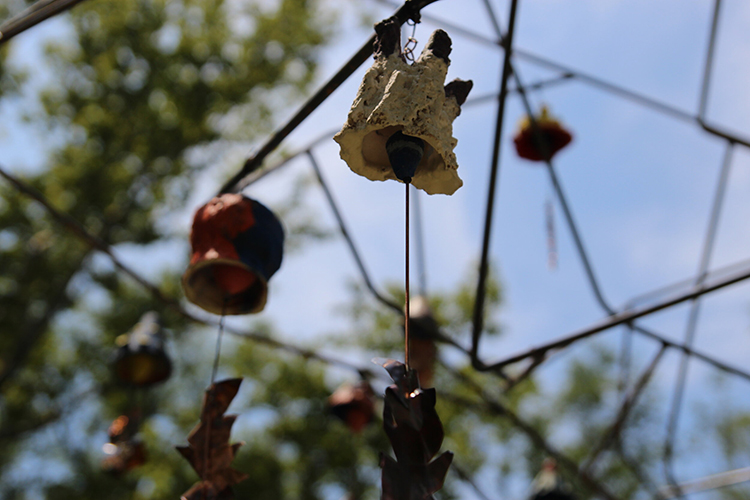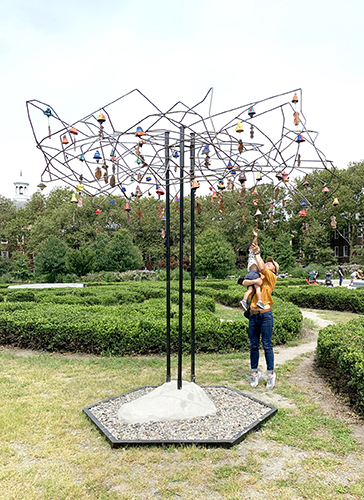 PROCESS
We siltcast the bells using terracotta pots, slip, and a sifted sand/Redart clay mixture. We suctioned out the excess slip using turkey basters. Once fired, we painted them and soldered copper windsails using torches.